With Santa about to make his whirlwind trip around the globe we thought we might share the Top 10 Toys that have been sailing out the door so far this month.
---
10. Bajo – Educational & Aesthetic
Educational toys have been at the top of the list and Bajo do not disappoint. Bajo is a family-based Polish design and manufacturing company, founded in 1993 by Wojciech Bajor, an academic architect and set designer.
The factory, which is located in a scenic region at the foot of Polish Carpathian Mountains, introduces sustainable solutions to
the toy creation process.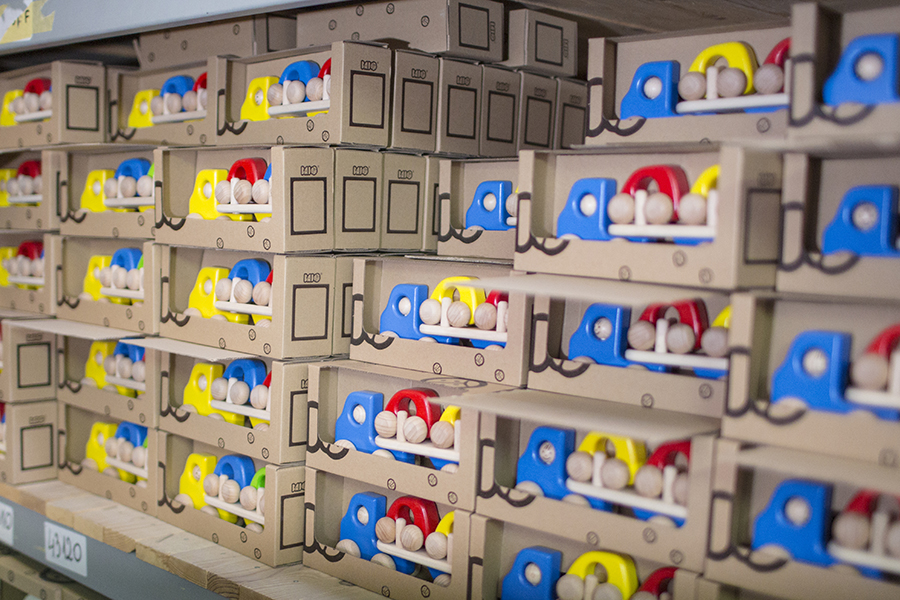 Have some cheeky monkeys in the house? The Bajo Jungle Puzzle might just tame them a little:

Never forget a face? The challenging Bajo Crowd Puzzle will do just fine:

Wii Sports old news? Bajo Mini Skittles may just fill the void:

Bring your fishing trip indoors with the Bajo Fishing Set:

---
9. Didn't you always want the Christmas Tree in your own room?
We're glad to report with this exquisite glow in the dark Christmas Tree decal set from Mimi'lou you now can.
The removable adhesive decals apply to smooth surfaces and add such a beautiful element to your little one's room.
---
8. Care for a set of wheels with a sustainability twist?
The good folk over at Wishbone have teamed up with the Cannons Creek Opportunity Centre and to Water Safety New Zealand by including their original artwork on a limited edition Wishbone Bike depicting Tangaroa, Polynesian God of the Sea – powerful, nurturing, fierce and sacred.
---
7. Cook*ng up a st%rm
We sincerely hope you don't have a mini Gordon Ramsey in your home just yet, but the Micki Bistro Mini Kitchen might be a good introduction to the field..
---
6. Music to your ears
Standard rattles starting to sound like nails down a chalkboard? These stunning Harmony Ball Rattles from Areaware will set the hairs on your forearms back down again with their beautiful tones.
Made from German Silver these Rattles are perfect for a family heirloom.
---
5. An apple a day, forms imaginative play
Rock & Pebble is a little company creating beautiful homewares, toys and paper products featuring natural, non toxic, sustainable products.
Their minimalist designs encourage maximum imagination.
---
4. Solvej adds some colour
Our friends over at Solvej have added two new colours to their range of Baby & Toddler Swing and the response has been epic.
These Indoor/Outdoor swings are suitable for ages 6 months to 6 years, making them a great long term investment.
---
3. So Iconic
Always making the list every Christmas, Make me Iconic play sets are such wonderful gifts that add a touch of nostalgia too.
Oh, and don't forget getting your letters to Santa!
---
2. Old School Cool
These Shooter Games from I'm Toy provide hours of fun whilst improving motor skills and who doesn't love a bit of competitive gaming on Christmas morning?!?
---
1. Numero 74 – Come hide with me, come hide, let's fly away
Whimsical, wondrous, hand made and downright beautiful, Numero 74 has kept us so busy here at KID this month that we can hardly keep up with the demand. With it's growing popularity and each collection topping the last, this stunning brand is certainly capturing the hearts of many.
We've never seen a Teepee as gorgeous as the Numero 74 Teepee
And for the 'fly away' part you can't go past these stunning fairy wings.
---
And that just about wraps up our most popular toys for Christmas this year!
THANK YOU for you being a part of KID through 2015 😀